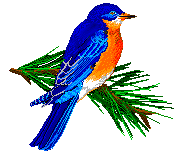 ---
Cherie Edward Duvall
A resident of Welch Oklahoma, actually living on a farm a few miles northwest of town in an old house in which I was raised. My Wife and I moved here in 1997 after spending the last 45 years away raising a family and making a living. We are now retired and have four grown daughters and six grandchildren. Activities we are interested in are collecting old and antique glass and other junk, gardening, quilting, genealogy, cooking, reading, hunting, fishing, dancing, and having fun with good folks either in person or on the internet. I retired from the Oklahoma Department of Human Services where I managed the development of the on-line computer systems that supported the field services provided by the department. One of my main sources of entertainment is surfing the internet and emailing friends and family.
---
Links to Relatives and other information
---
Ed duvall
442455 East 60 Road
Welch, OK 74369
ceduvall@junct.com
---

This page has been visited
times.